A thread on social media last month asked, "what would your dream career be?"
I said: "writing—which is what I'm doing now. I'm deeply blessed." 
Truly, by supporting my blog—many of you have made my dreams come true. Writing has become my career, and I'm so grateful.
When I initially asked for support two years ago, I was a full-time a pro-life advocate at the Canadian Centre for Bio-Ethical Reform. However, ahead of relocating from Ontario after I marry my fiancé—I left my role at CCBR and made blogging my only full-time job.
Since then, I've become even more committed to writing consistently, extensively, and Biblically on cultural and political issues like critical race theory, abortion, vaccine mandates, and more.
With your support, I've spent thousands of dollars to fill my personal library and desk with books on critical race theory. For that reason, my viral book reviews and social media posts on critical race theory has received attention from influential people and organizations like Ben Shapiro, The Daily Wire, Allie Stuckey, The Blaze, Voddie Baucham, Owen Strahan, and Ezra Institute.
My work against critical race theory continues with my upcoming curriculum on critical race theory and a monthly book review of popular critical race theory (or related) books—starting with Kristin Kobes Du Mez's Jesus and John Wayne in a couple of weeks and Esau McCaulley's Reading While Black next month.
Over the last two years, I've also offered theologically sound articles on COVID and vaccine mandates, including partnering with a local politician to help over 150 Canadians share accounts of how vaccine mandates harm their lives.
Because of your support, we're reaching more people with Biblical truth on racial, cultural, and political issues. Since my blog and social media following is still growing fast, I'm determined to do all I can to become a better blogger.
In addition to writing even more regularly this year, I'm also developing other projects that I can't wait to share with you soon.
See Also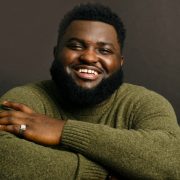 So if you're not supporting me, would you please consider doing so? If my blog and social media posts regularly help you, would you consider regularly helping me with your support?
Your support will help me maintain blogging as my full-time job, especially as I prepare to provide for a family after I marry my fiancé.
If you're interested in supporting me, you can donate to me on Patreon, Paypal, or mainly—a new tax-deductible non-profit organization set up for me. It's called Pyrolithos Foundation.
If you have any questions at all about supporting me, please email me at slowtowrite@gmail.com, and I would be glad to answer your questions over email, a phone-call, or video-call.