This year marks 5 years since I created SlowToWrite.com. That's 5 years since I committed to blogging for you and Christ. That's 5 years since I made a vow to become quick to listen, slow to speak, slow to anger—slow to write.
And over the last 5 years, my blog has received significant attention from you and influential people across the world. I was the youngest writer featured on StatementOnSocialJustice.com—alongside influential Christian leaders like John MacArthur.
My blog has also been featured on Breitbart.com, Challies.com, Aomin.org, EzraInstutute.ca, Wretched.org, Desiring God's Nightly Brief, and more.
Since 2018, when social justice ideology became widely accepted and promoted by prominent evangelicals, my blog has received 500,000 visitors and over 100,000 shares on social media—and it's rapidly growing this year.
I'm deeply grateful for that. But the demand for my words demands more of my time and resources.
My commitment to biblical theology as I blog about racial, cultural, and political issues have come at a social and financial cost over the last 5 years. And without your financial support, I know this blog won't survive the next 5 years.
Your financial support would enable to commit to blogging as my second full-time job. Your support would help me commit more time and more resources to addressing culture through scripture.
See Also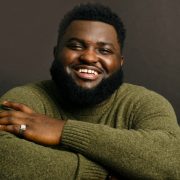 And I know my experiences as a black man, my writing ability, and my biblical theology makes my blog compelling and helpful. So would you consider becoming a patron today?
If you support me, you will empower me to be quick to listen, slow to speak, and slow to anger while social justice ideology threatens to destroy many communities and many churches.

If you become a patron, you'll also help shape my content and enjoy regular interaction with me and other like-minded people on Patreon.
So if my blog is helpful to you, please help me continue blogging. I'm committed to you, so I ask you to commit to me.

Please consider becoming a patron here: https://www.patreon.com/slowtowrite