If you follow me on social media, you know I love music. So after I shared my top ten favourite podcasts last week, I thought that you might be interested to know who my favourite musicians are.
So here is the list of my ten favourite bands and solo artists, in no particular order:

Backstreet Boys
You shouldn't be surprised by this. I've written an article about how the Backstreet Boys shaped my life. And I tweet about their music regularly. And if we're all being honest, we all love the Backstreet Boys. We all have a favourite Backstreet Boy—okay, maybe not. Maybe that's just me. But we all have a favourite Backstreet Boy song, and mine is Shape of My Heart.

Daughter
The Backstreet Boys are one of only two mainstream musicians in my top ten. Mainstream music probably makes up less than ten percent of the songs in my playlists. Most of my favourite music are produced by post-rock or indie-folk bands like Daughter. Indie-folk music is my favourite genre of music, and Daughter is one of the greatest indie-folk bands today. My favourite song by them is Youth.
The Oh Hellos
The Oh Hellos are so good, I even like their Christmas album—and I really, really dislike Christmas albums. One of the most impressive things about the Oh Hellos is that their first two albums are inspired by C.S. Lewis' books. My favourite song by them is This Will End.
Bear's Den
It's easy to become bored by a band on occasion when you listen to them regularly for seven years. But that hasn't happened to me yet with Bear's Den. And if they continue to produce the kind of music they've been producing for years, I don't foresee that happening anytime soon. It's difficult to pick my favourite Bear's Den song. And that is because there are too many great songs from all their albums for me to pick. But according to Spotify, of all their songs, Think of England, is the song I listen to most.
Michael Jackson
When I was a little boy in Ghana, I didn't know who the Beatles were. I didn't know who Elvis Presley was either. But like every other person in Ghana, I knew who Michael Jackson was. I didn't know what he looked like when he was Black and I didn't know what he looked like when he became White. We didn't own a TV or a computer. But we owned a radio, and his songs were on the radio all the time—and I used to dance to them all. But my favourite song by Michael Jackson is Will You Be There. It's a beautiful, song he produced for one of my favourite childhood films: Free Willy.
Gregory Alan Isakov
The term "singer-songwriter" is defined too broadly these days. When I think about what it really means to be a singer-songwriter, Gregory Alan Isakov is the first thing that comes to mind. His singing abilities are subtle and simply great. But his song-writing is even better. That is what sets him apart from his peers. In fact, he is one of my favourite writers in the world today. That's how good he is. His songs and his simple style have made a deep impression on me, to the point that whenever I think about small-town America, his songs come to mind. My favourite song by his is Second Chances.

The Paper Kites
The Paper Kites' mix of indie-folk music with eighties styled alternative music is what makes them one of my favourite bands right now. They released their last album two years ago, and I'm still streaming it over and over again like it's a new album. Every single song from On The Corner Where You Live is so good, but their song ,Give Me Your Fire, Give Me Your Rain, is my favourite Paper Kites song.
See Also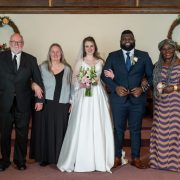 Matt Corby
Matt Corby is easily the most talented musician on this on my playlists. He's a good song-writer and he effortlessly plays many different instruments. But his singing ability is the most impressive thing about him. His vocal range is incredibly captivating—he's one of the greatest singers in the world. And he's produced many songs from many genres: folk, soul, funk, blues, rock, everything. Monday is one of my favourite songs.

Hammock
I don't think I've written a single word on this blog over the last three years that wasn't inspired by Hammock. I don't think I can write an article without Hammock's music in the background. I am actually listening to them right now. Their post-rock, instrumental songs help me write, read, and think well. I often refer to them as one of the best writers in my music playlists. That's because their songs manage to say so much with no words. Mysterium is one of my favourite songs in my entire music collection.

CityAlight
William Cowper and Keith and Kristyn Getty were my favourite hymnwriters until one Sunday morning, when I heard "see Him in Jerusalem, walking where the crowds are, once these streets had sung to Him, now they cry for murder." My eyes were covered with tears, my heart was filled with sorrow, and my mouth was loud with praise. That song, Jerusalem, is my favourite hymn. And that band, CityAlight, have become my favourite band.


Who are your favourite bands and solo artists? If you love music as much as I do, please share them with me!