If you and I disagree on social justice, you're not my enemy. But if you do not agree that A.J, Howie, Kevin, Brian, and Nick make up the greatest boy band of all time, we cannot be friends.
The Backstreet Boys are the best-selling boy band of all time. They've sold over 130 million albums worldwide—80 million more than their rival and ripoff, Nsync, and 100 million more than One Direction.
The Backstreet Boys sealed their legendary status when they received a star on Hollywood's Walk Of Fame in 2013 during the 20th anniversary. And last week, they earned their 8th Grammy nomination. If they win, the award would become their first Grammy after losing to inferior talents like Sting, U2, and Lauryn Hill.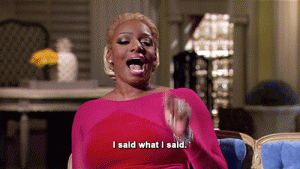 I discovered the Backstreet Boys in 1998 when I stumbled on their music video for As Long As You Love Me on MuchMusic (Canada's MTV). I'm sure the music video put me into a trance. It featured Claudia Jordan, one of my childhood crushes. And for a second, I thought Leonardo DiCaprio was a member of the Backstreet Boys. I confused Nick Carter for Leonardo DiCaprio. Like Leo, Nick was good looking and had the same awful mushroom haircut—and naturally, he became my favourite Backstreet Boy. Earlier today, Nick Carter actually mentioned me on Twitter, and I almost fainted.
I know what you're thinking. Yes, I have a girlfriend. And yes, I've always been attracted to women.
As Long As You Love Me was my favourite Backstreet Boy song until they released Shape Of My Heart as the lead single for their Black and Blue album. That is my favourite Backstreet Boys album. That album was released 18 years ago, but I can still remember the lyrics to most of the songs. And if my girlfriend wanted me to, I would happily serenade her with a Backstreet Boy song. But she won't let me.
I have been a big Backstreet Boys fan for 20 years now, and believe it or not, I wasn't always so comfortable sharing that. Let's face it: you don't know many male Backstreet Boys fans, do you? And I bet you especially don't know any Black male Backstreet Boys fans. But believe me, we exist in the shadows.
When I was a teenager, my friends knew DMX was my favourite rapper. But they didn't know I listened to DMX less than I listened to the Backstreet Boys. I liked DMX's Ruff Ryders Anthem and What They Really Want. But my real anthems were Shape Of My Heart and As Long As You Love Me.
I felt guilty listening to the Backstreet Boys. I knew people would make fun of me if they found out I was one of their biggest fans. Black boys weren't supposed to listen to that kind of music—you know, good music. And yet, I didn't feel guilty listening to Gangsta Hip-Hop. That was more socially acceptable for Black Boys like me.
See Also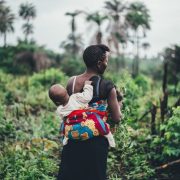 But then the Backstreet Boys took a hiatus in 2002 for what felt like forever and finally returned in 2005 to release their album, Never Gone. And everything changed when I first listened to the first single from the album, Incomplete.
I was so happy about their return, I just couldn't help it. I started singing their songs at school. I hummed the song in the school hallway. I hummed the song in the classroom. I didn't care. I was free. My voice wasn't as brilliant at A.J's, but I belted out their songs like I was the sixth member of the band.
Maybe I didn't care anymore because I had built a reputation as one of the biggest and strongest guys in the school. Maybe I knew I could beat up anyone who made fun of me for singing Backstreet Boys songs. But whatever the reason, the Backstreet boys were too great for me to keep quiet about it.
And I think that helped shape who I am today. I am less concerned about what people think of me. The Backstreet Boys helped me become an individual. They helped me embrace things I would probably otherwise reject. I don't think I would have embraced my favourite kind of music today, folk music, if I hadn't first enjoyed a band that was so outside of the norm for me. That all white, all American boy band made me feel comfortable in my own skin.
Maybe I wouldn't dissent from what most people might expect me to believe on social issues today, if it wasn't for the Backstreet Boys. And I want it that way.