When Job received news that he had lost all his riches and children, the Bible says:
"Then Job arose and tore his robe and shaved his head and fell on the ground and worshiped. And he said, "Naked I came from my mother's womb, and naked shall I return. The Lord gave, and the Lord has taken away; blessed be the name of the Lord." In all this Job did not sin or charge God with wrong.'
Perhaps you've received news from your doctor that you, or worse, someone you love is sick. Maybe an MRI scan detected that you have cancer. Maybe your spouse is diagnosed with multiple sclerosis. Maybe you've discovered that your child is autistic.
You might be feeling too fatigued by cancer to perform ordinary routines. You might be attending to your spouse's physical and psychiatric needs as they grow weaker with multiple sclerosis. You might be weeping over your autistic child.
In all this, do not sin or charge God with wrong. In all this, do not mistake God for Satan. In other words, do not believe the prosperity gospel.
Do not believe Joel Osteen, T.D. Jakes and other prosperity preachers when they suggest that God would heal you and your loved ones if you had an insurmountable level of faith. Do not believe them when they blame you for why you and your loved ones are not experiencing healing.
Do not believe them when they assign God's attributes and will to Satan. They make Satan sovereign and God submissive to him. They characterize God as Satan and Satan as God. They blaspheme God and bless Satan.
Satan did not give your child autism. Satan did not give your spouse multiple sclerosis. Satan did not give you cancer. God did. That's why you can trust him.
Satan cannot circumvent an iota of God's will (Isaiah 55:11). A wise man once said, "Satan is like a dog on a leash, he only travels as far as his master allows him to." God is the master of the universe; he is Lord of all. God acts and Satan reacts—in God's will. You can trust that God is in complete control over our health and Satan. God says:
"See now that I, even I, am he, and there is no god beside me; I kill and I make alive; I wound and I heal; and there is none that can deliver out of my hand" (Deuteronomy 32:39).
God instructed Satan to take Job's riches, children, and health (Job 1:12, Job 2:6). What Satan plans for bad, God permits for good. As he did with Job, God may choose to heal you or your loved ones to showcase his glory to the world, or he may choose not to, in order display his sufficient grace to all. God gives us illnesses and sometimes takes them away. And he gives us Jesus but never takes him away.
See Also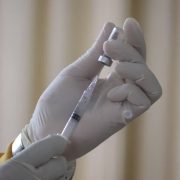 1 Peter 2:24 says: "[Jesus] himself bore our sins in his body on the tree, that we might die to sin and live to righteousness. By his wounds you have been healed."
Jesus Christ succumbed to his wounds on the cross to save us from our deepest wound and most fatal disease: sin. Jesus does not promise to heal us from sickness. He makes a far greater promise: he promises to heal us from our sins. By receiving our sins unto himself and imputing his righteousness unto us, anyone who has faith in Jesus Christ will be healed from sin.
Ten out of ten people die—including those who experience healing. Therefore, we eagerly await the return of our Saviour, the Lord Jesus Christ, who will transform our lowly bodies to be like his glorious body. Then, we will be unaffected by sickness and sin to the eternal praise of Jesus' glorious name.
While we wait, however, let us we remember Job's words: "shall we receive good from God, and shall we not receive evil?" (Job 2:10)
Therefore, do not believe the prosperity gospel. God is not Satan.