Today we Christians celebrate what Jesus did for us two-thousand years ago. We're celebrating Jesus becoming like us so we would become like him. We're celebrating God becoming a sinless man so we would have the righteousness of God.
But in some ways, that's an incomplete Christmas. Jesus' incarnation and virgin birth is good news, but it's incomplete news.
The good news—the gospel—is that Jesus being fully God became fully man. He was born miraculously by a virgin. He lived a sinless and righteous life. Then on a cross, he bore our sins and imputed his righteousness unto us, suffering the wrath of God and death.
But on the third day after his death, Jesus resurrected and walked out of the tomb. And forty days after the resurrection, he ascended into heaven—becoming the mediator between God and man.
Jesus' work to save us isn't just a thing in the past. Jesus isn't resting from his work. Even now, Jesus is presently saving we Christians by interceding God the father on our behalf.
Jesus saved us in the past, he's saving us in the present, and especially—he'll save us in the future.
Christmas shouldn't be just about the first coming of Christ. It should also be about the second coming of Christ.
Just as God fulfilled his promises from the Old Testament, he will fulfill his promises from the New Testament. Just as Jesus fulfilled his promise to come the first time, he will fulfill his promise to come a second time.
Jesus' first coming was promised to God's people thousands of years before he was born. In the same way, though it's been two-thousand years since he promised to return: he will come again.
When he returns, brothers and sisters, we will not celebrate with empty seats in our homes anymore. We will not grieve death while we celebrate his birth. We will not be troubled anymore by suffering in this world. We will not be anxious about inflation, vaccine mandates, and every suffering and injustice in this world.
Instead, he will wipe away every tear from our eyes. Death will be no more, and neither will there be mourning, nor crying, nor pain anymore. The former things will pass away (Revelation 21:4).
See Also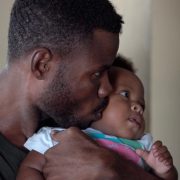 When the second Christmas happens, we will not just feast about God—we will feast with him.
When Jesus comes again, it will not be a silent night. For he will descend from heaven with a cry of command, with the voice of an archangel, and with the sound of the trumpet of God. And he will resurrect every dead Christian from their graves, then those of us who are alive will be caught up together with them in the clouds to meet our Lord in the air—and we will be with the Lord forever (1 Thessalonians 4: 16-18).
Isaiah 9: 6-7 says:

"For to us a child is born, to us a son is given; and the government shall be upon his shoulder, and his name shall be called Wonderful Counselor, Mighty God, Everlasting Father, Prince of Peace. Of the increase of his government and of peace there will be no end, on the throne of David and over his kingdom, to establish it and to uphold it with justice and with righteousness from this time forth and forevermore. The zeal of the Lord of hosts will do this."
So today, do not merely celebrate Christmas past, celebrate Christmas future. Do not merely celebrate the first coming of Christ, celebrate his second coming.
Merry Christmas to you all!